We're busy working on support for Codejock v20, and hope to get a release out ASAP
A nice enhancement is CJ seem to have changed how the skins are applied and now ALL clarion controls are being skinned correctly - this is great news because some controls (like Sheets) have never been able to be skinned (since c6).
Note the apple buttons, the sheet color and the sheet tabs - all skinned (plus all other types of controls) - great news!!!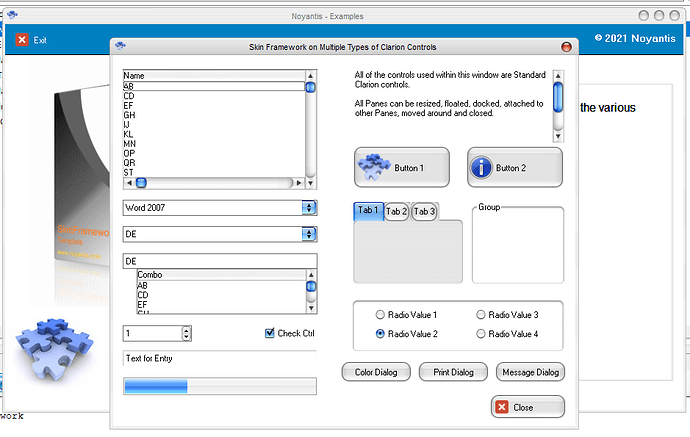 Thanks,
Andy
www.noyantis.com