Hi Folks,
I'm doing a lot of work in a MSSQL database and have been using the GROUP OVER technique (standard) for dealing with the sql DATETIME column type.
One thing I've noticed for a while now is that I do not seem to be able to add the actual date/time fields (within the group) into a key through the dictionary.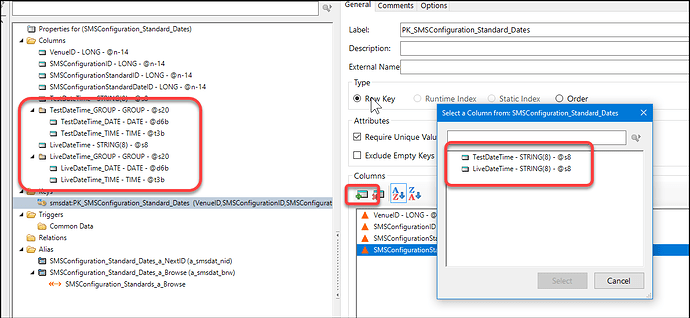 The docs don't say anything about groups. The only "may not be used" is for a DIM attributed column.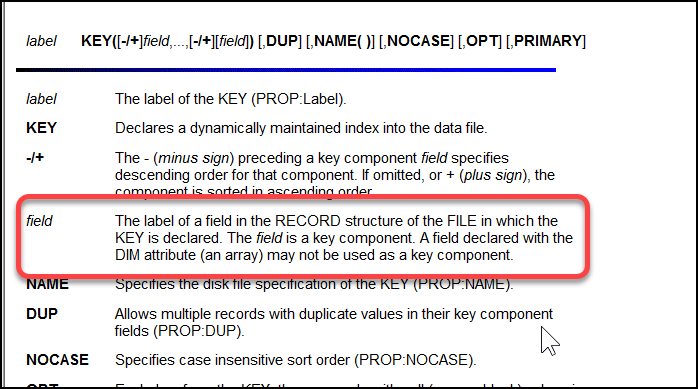 Does anyone have any feedback on this?
Hopefully I'm missing something super obvious.