My company email server is hosted by an ISP, but it is unreliable, and sometimes messages get stuck for several hours. The problem is that some of these messages are sent to an email-to-sms gateway, so we get time-critical SMS messages that take hours to arrive. Not good. We get anomalies like this, where a mail sent at 16:57 finally arrives 4 hours late, but another mail sent later arrives almost immediately: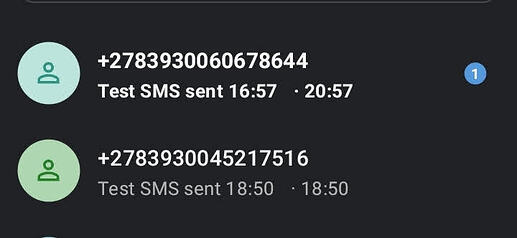 I plan to write an app that sends a single short message to a Gmail mailbox every, say, 5 minutes. Then I plan to check the Gmail mailbox after 5 minutes to see if it has arrived. If so, send another test message. If not, send a notification to the ISP helpdesk informing them of the problem. I will use the Gmail server to do this, since the normal mail server would be stalled at this point.
Before I reinvent the wheel, can anyone offer me any advice on the best way to do this? I plan to use the NetTalk email examples to assist with this process.
I haven't used the TIMER property on a MAIN form before. If you have any advice on the correct way to do this, please let me know. I don't want to make too many newbie errors if I can help it.
Thanks in advance
Donn
Clarion 11.0.13630 PE | NetTalk 12 App