"Empty list message" is a template which displays a message on a LIST control when the list is empty.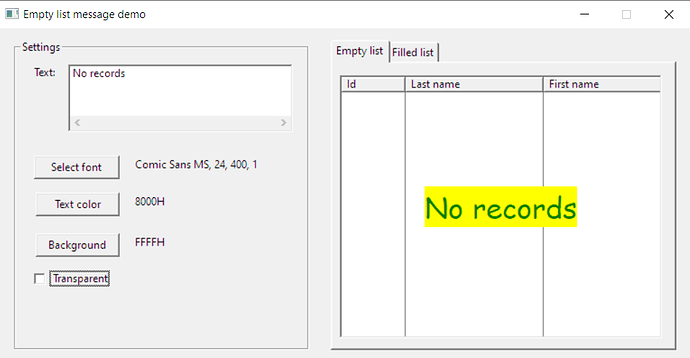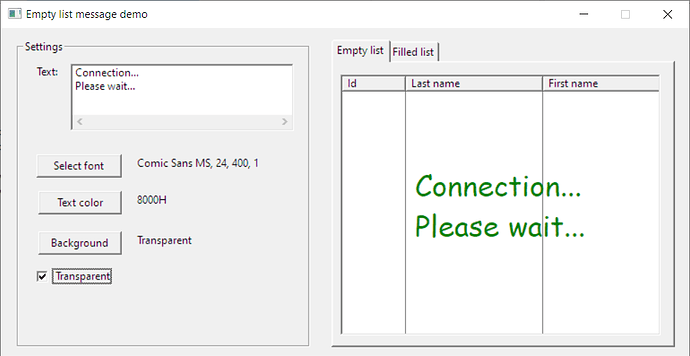 Usage
Register the template.
Add global extension.
Done, now all your browse boxes will display empty list message.
Features
Multiline messages.
Unicode support.
Transparency.
Requirements
Clarion 6.3 and newer.
ABC and Legacy template chains.
Demo
The demo program is available to download from here.
Price
$50 via PayPal.