Live thumbnails enables the display of thumbnail representations of application windows.
These are not static snapshots of a window, but are instead dynamic, constant connections between a thumbnail source window
and a location on a destination window that receives the live thumbnail rendering.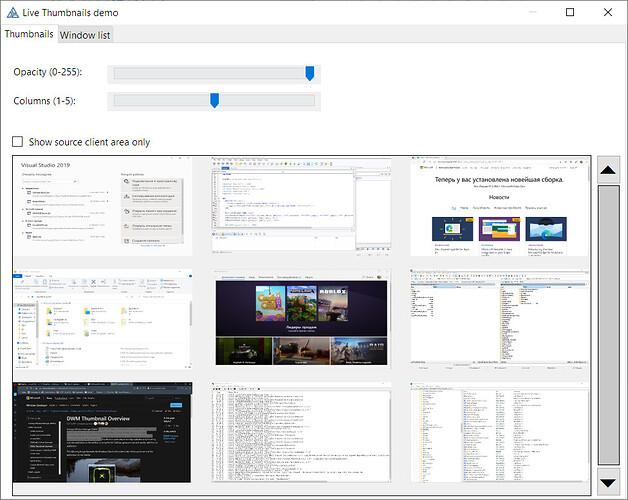 Demo program is available to download from https://yadi.sk/d/NumeWlikc3LARw
Requirements
Clarion 6.3 and newer.
ABC and Legacy template chains.
Windows Vista and newer.
Price
$100 via PayPal