Sheet Extender
Extends standard SHEET control.
Sheet Extender is a class that allows to add a small button to each TAB control. This button has no default action, the demo demonstrates
only 3 possible actions: dropdown menu, close button, help button.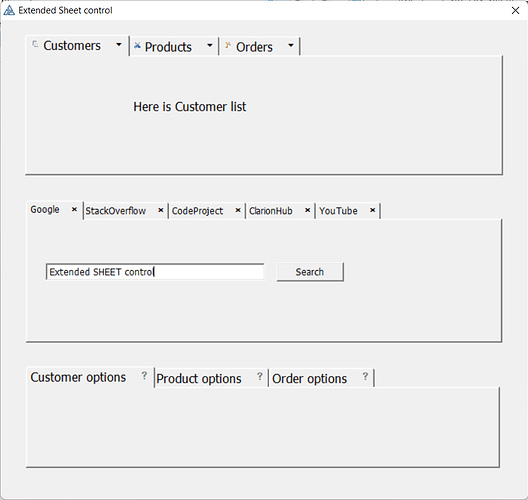 The buttons are fully customizabe, you can set up: text, font, size, colors, hover colors, acftions.
Home page
mikeduglas/SheetExtender: Extends standard SHEET control. (github.com)
Here you'll find source files and the demo.
Press green button "Code" then select "Download ZIP".