Hi Clarioneers,
I made a second free listformatter. This time the technique is different (i looked at the ado browse template). Right Clicking on the header will show: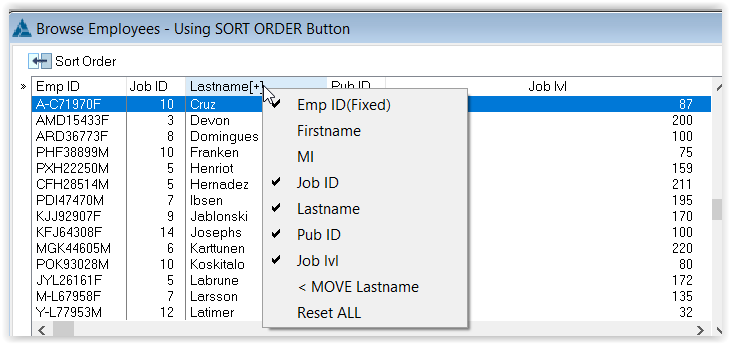 Works with Clarion 6 to 10
The list layout is stored (as small as possible) into a ini file. If you want to save different layouts for every user save a different ini for each.
Column width will always be saved and it's possible to hide and move columns
The first column (in my case often used for tagging) is excluded
Any original groupheader won't be shown
It uses a prealert mousright key on the listheader to show the popup menu.
Tips are welcome (I had no template experience)
(disabeling the sortheader (+/-) would be nice and sometimes the rightborder isn't refreshed nice).
Showcol.zip (5,9 KB)