Hi all
I have a program with the following procedure structure: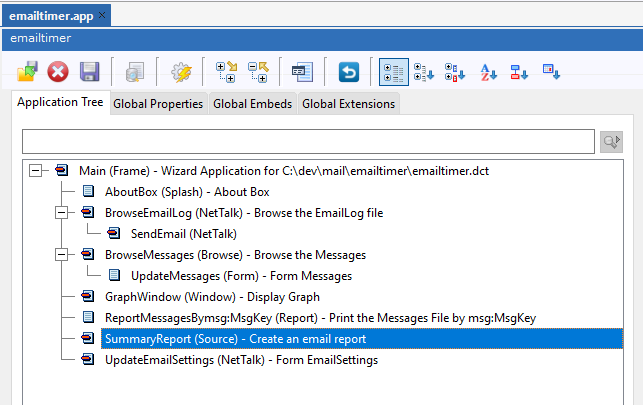 The highlighted procedure "SummaryReport" is routinely called by the Timer event on the Main module, at 10pm. It can also be called by clicking on a button on the main toolbar.
But I would like to include a graph in the report. At the moment I can get the graph manually as follows: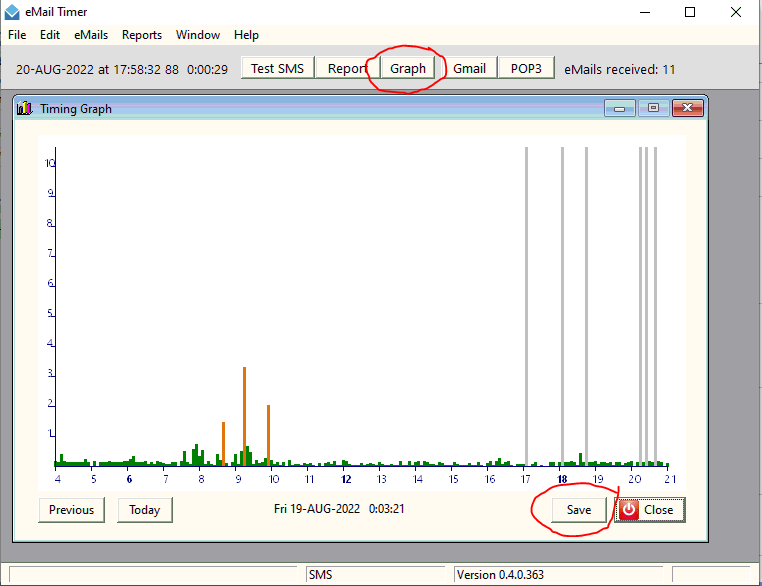 Click on the "Graph" button on the main toolbar. This opens the "GraphWindow" window (shown here). Then I click on the "Today" button to get the data for today (It normally shows yesterday's data because today's data is incomplete before 9pm) and then the "Save" button, followed by "Close".
How would I go about doing this programmatically? I want to include the saved graph in the "report" that gets emailed at 10pm. It's a text email, not a Clarion report.
All suggestions would be most welcome.
Best wishes
Donn
C11 PE 11.0.13630 with NetTalk 12.45 and CapeSoft Draw 4.33