I saw this mentioned on the Newsgroups today and thought it might be interesting to point to from here also.
(NG thread "Back to the Future")

Originally found at www.clarionopensource.com this site is now archived in at least two places:
With the Internet Archive, last snapshot in 2015 - http://web.archive.org/web/20151019092348/http://clarionopensource.com/
A site that identifies itself as "A large archive of various mirror sites and consolidated information on retro computers" - http://mirrors.pdp-11.ru/_misc/www.clarionopensource.com/index.html
Take your pick

From the Clarion Open Source Project
The intention of this site is to provide an Open Repository for Clarion Language-coded Software. Not necessarily complete products, but useful (working & tested) FUNCTION()s and PROCEDURE()s, etc. - generally being based on direct Windows API calls.
Navigation options on the site: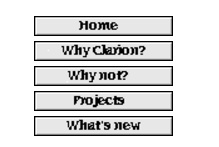 There look like some quite interesting this on there though they may be getting a bit dated now. Perhaps there are some gold nuggets worth transferring to github?