I have a file drop combo on a form that displays 2 fields from a file containing People. The Columns are:
Column 1: FullName
Column 2: CAM_Num (a unique field)
The Sort Order is for FullName and I want to set a global variable = CAM_Num
Here is the Actions dialog: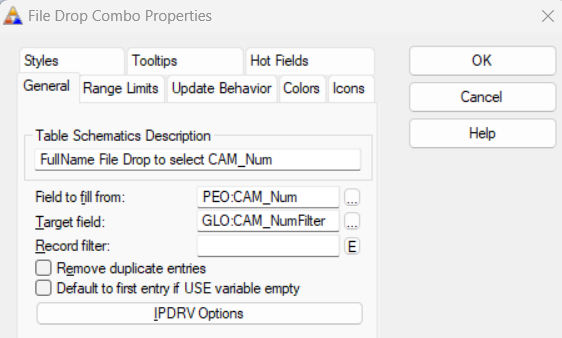 Both fields in the dialog are Hot Fields.
The problem is that GLO:CAM_NumFilter is not getting set to PEO:CAM_Num. It is remaining empty.
any ideas?