Hi Clarioneers,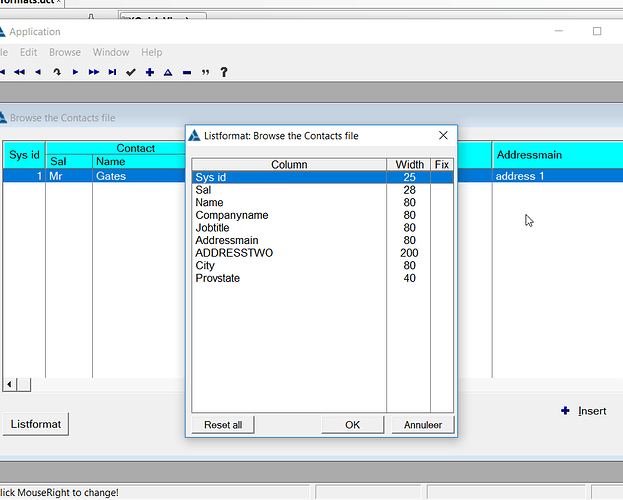 Here is a free listformatter (version 1).
Please make some comments to improve it.
The listformatmanager from sv is very complex code and i needed per user only one extra listformat
In the example (just realised it's made in last c10 so txa and tcxd included)
i put a lot of comments for help
used 'nobody' as the username
The first column (in my case often used for tagging) is excluded
The groupheader will vanish (to complex ?)
i use the listformatter with the imdd driver instead of a queue and couldn't make nice icons for fix and hide work.
listformat.zip (107,7 KB)