I have a lot of ud.Debug messages in my application. I would like them to display in DebugView++ when the app is compiled in Debug mode, but to remain silent when the app is compiled in Release mode.
So far the best I can manage is to set a global variable glo:dbugoff in the dictionary, and use it as the "Turn Debug Off Variable".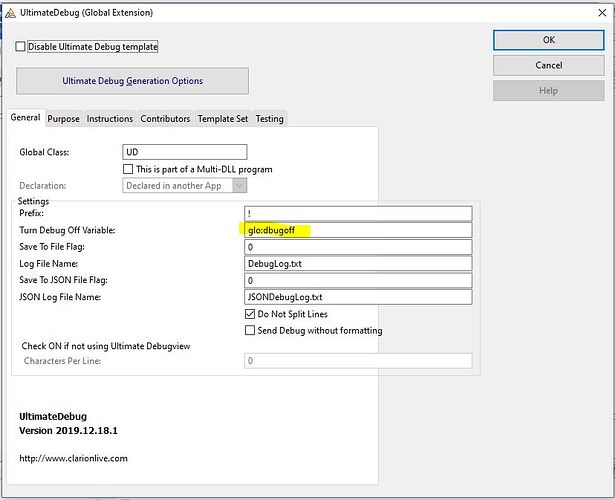 But it still requires me to remember to change the default value in the dictionary when I change from Debug mode to Release mode.
There must be a better way. Ideally, I would like to have some startup code that detects whether the app has been compiled in Release mode, and then set the global variable accordingly.
Any suggestions?