I just noticed at the bottom of the help on MENUBAR its possible to force 2 columns of ITEMs. That's not mentioned in ITEM or MENU or PROP:Max.
A two-column drop menu can be achieved by assigning PROP:Max = 1 to the ITEM which should begin the second column.

Works with Extended UI Themed also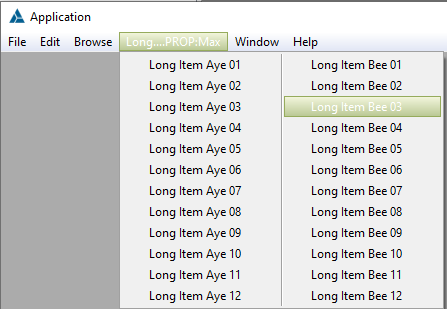 You can have more than 1 split:

I tried [ PROP:Max ] syntax on a POPUP but it did not work. Anyone know how to force a V Split in a Popup?
'|[' & PROP:Max &'(1)]' & 'Long Item Bee 01' & |