I (finally) built my app after 10+ years of not using CW. It works great on my laptop. After uploading it to a OneDrive folder for my woodworking club to use, OneDrive is doing crazy things.
First of all, it seems to be copying my tps files and appending the name with User Machine Names. See below.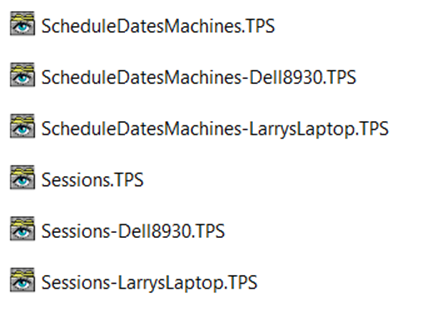 The original app files are ScheduleDatesMachines.tps and Sessions.tps. It has created additional tps files for each user and they seem to be complete copies of the files with the users changes.
It also seems to be using both the original and the renamed TPS files, but at different places in my app. Maybe original in one view and the newly created tps in another view.
The only thing I can think of to fix this is to specify the full path name in the dictionary. The tps all reside in the same folder but maybe specifying the name will nail it down?
Has anyone else had problems with OneDrive? I personally am not a fan of it, even before this issue.

thanks!