Hi Rene
I was about to ask the same question. It was down yesterday too.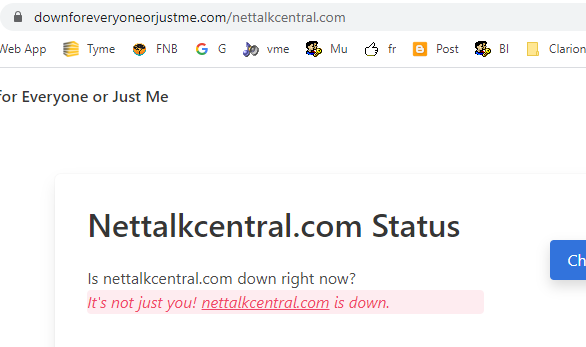 I think it has been down for at least a week.
@John_Hickey Do you know Nettalk Central is down? I think it's been awhile. I saw some posts on the Skype groups, too.
yes our host is moving the forum to a new computer and the joomla it's integrated with doesn't like the most recent version of PHP, and they don't like the older version of PHP. So they're working on sorting it out!
– John
NetTalkCentral is back online.
It's down again. I'm getting a "Gateway Timeout" once more.
Hi Donn,
They are probably working on it.
Wanna make a NetTalk group over here? Happy to discuss the details, moderation, users, etc

The forum seems to be working again.
Would be great!
No, would be awesome!