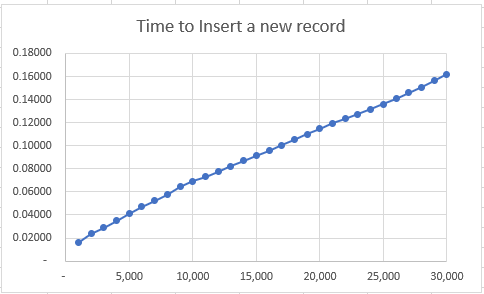 I guess it stands to reason that a TryInsert command would require more time as the number of records increases, but I only really noticed it today.
I am inserting 77,000 records and wanted to write some code to estimate the time to completion. The estimate kept going up, so I started recording the time taken divided by the number of records. The graph shows the time taken in seconds on the Y axis, and the number of records in the table on the X axis.
Actually it's a cascading set of TryInsert, because the row being inserted into the main table is related to 5 other tables, which I insert stuff into before I do the final insert. I was supplied with a flat CSV file with all the data in it.
Comments anyone?