The Upper Park version control addin for the Clarion IDE added support for selectively exporting procedures/modules from the current open APP, as of version 1.14.
This feature adds a new menu item to the Upper Park VC menu.


When you select the selective save menu item, you are presented with a list of procedures in the current APP.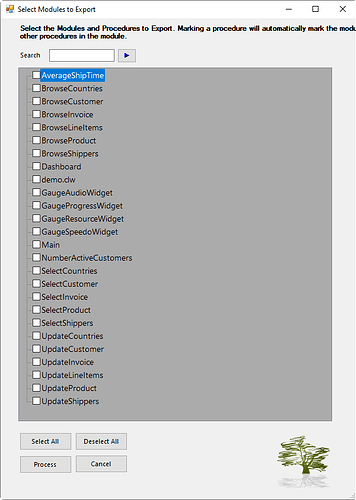 You can type the procedure name directly in the procedure list to invoke an incremental locator or use the search field at the top which uses "contains" logic to find matching procedures.
Since the source control export is actually module based, picking a procedure will actually export the entire module.