I work on code that uses .RDEF file Extension to hold Reports. I cannot find a way to use Structure Designer for that. Ctrl+D does not work, and the Edit menu does not have the Structure Designer choice.
Below you see a WINDOW in an .RDEF file and the Edit menu missing Designer. It's the same for the REPORT.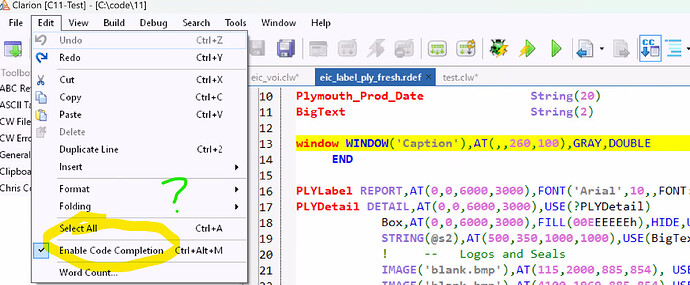 If I paste that code into a file named Test.CLW then it works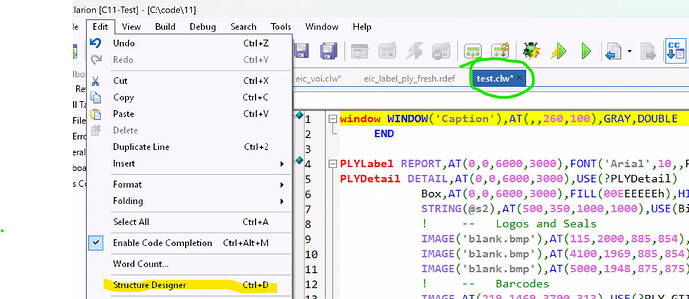 The RDEF file extension is configured as a Clarion file for Editor Syntax Highlighting.

Any idea how to make Designer open on any File Extension?
Will likely rename the files as .RDef.Inc because the copy/paste into a temp file is risky.