Addin: ClaEvaluate
Version: 1.1
Date: Tuesday, 5 November 2013
Description
Simple Clarion expression evaluation Pad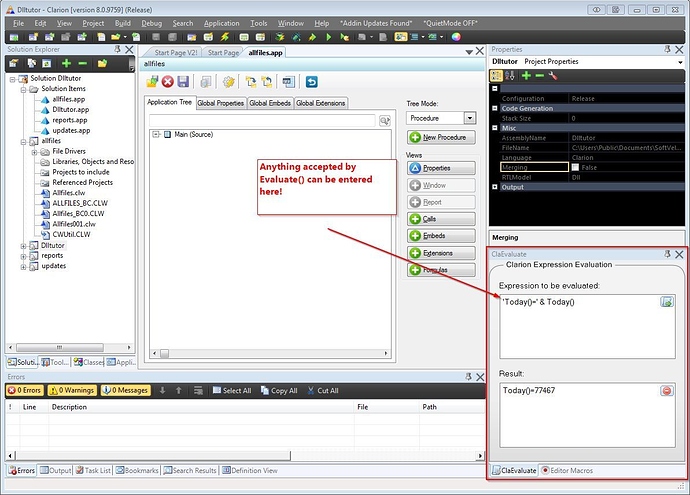 Usage
See the View --> Tools menu to open the PAD.
Current support is limited to built in Clarion evaluate expressions
Release Notes
Release: 1.1, 05 nov 2013 ( ClaEvaulate )
FIX: ClaEvaluate.exe was not able to SetConsoleMode properly on Windows Vista. Not too sure why but it seems that sometimes the handle returned from GetStdHandle is sometimes zero.
Release: 1.0, 24 Oct 2013 ( ClaEvaulate )
FIX: No longer dependant on the ClaRun version of the current clarion build
FIX: better pad layout
FEATURE: Can now accept multiple input expressions, separated by new line. Each line will be evaluated in turn.
Release: 0.1, 01 Feb 2013 ( ClaEvaulate )
INFO: Public Release