@alpeshvc asked the question over here about seeing screenshots of Clarion 10.
How about we put some up?
Please share your your layout in the replies!
Hint: The easiest way is to just paste the image into the topic reply edit window (assuming you are using a fairly modern browser).
Make sure the Clarion 10 IDE window is in focus
Hit Alt+Print and then,
Hit reply to this topic and paste it in - Ctrl+V
Clarion 10.11834 on Windows 10
Splash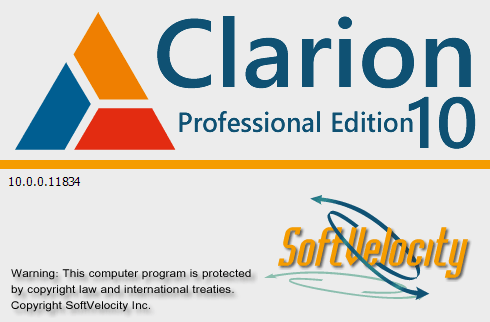 Start Page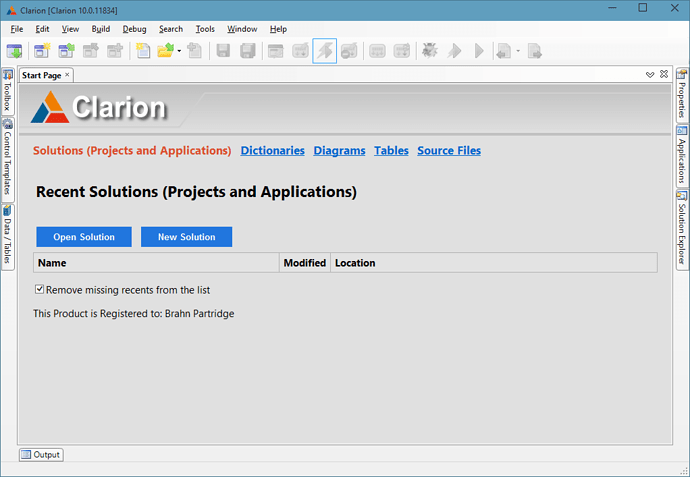 SV People Example App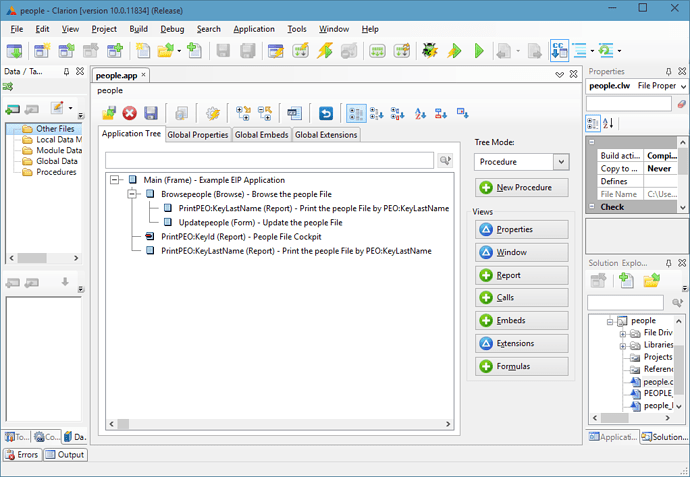 Custom Version!
Of course a screenshot series from me would not be complete if I didn't include a customised version. Here it is with a few adjustments: