The Application Manifest tab has some options for which there is not much in the way of explanation;
…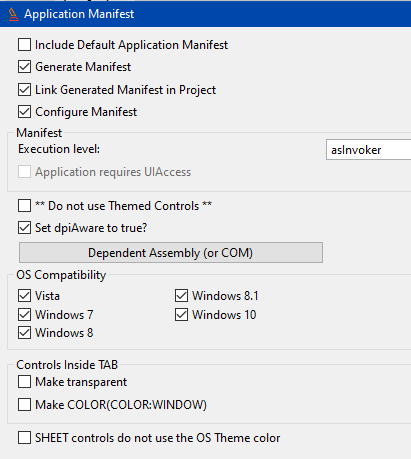 Why would we check/tick (or not) the following settings:
Do not use Themed Controls ?
– is this, perhaps, an old XP setting ?

Set dpiAware to true ?
– Dots-per-inch, presumably ??

Controls inside TAB
– These settings (TRN versus COLOR) are mutually exclusive
– Why/when would one choose one over the other ?

SHEET controls do not use the OS Theme color
– Is this related in any way with the first option (above) ?
A follow-up question: How do most developers configure their apps for basic user access (AsInvoker, presumably) ?
Regards, John M