FYI, these guys are running another special at the moment!
Full disclosure, the links below are for my affiliate account so if you use those links to purchase then I get a kickback.
That said, this is one of those tools that I use every day so I highly recommend it regardless!!
(See the previous thread for additional details on why I like this!)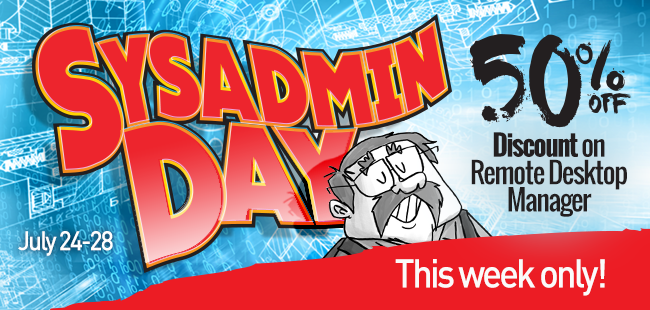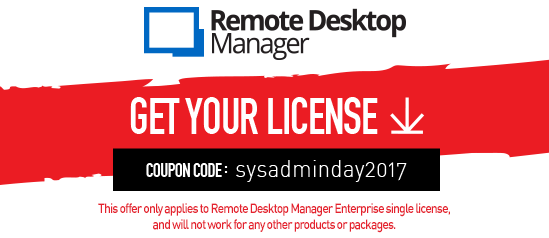 Affiliate link: https://devolutions.net/ref/719542
Just apply the code at checkout for your discount!
COUPON CODE: SYSADMINDAY2017