Re Bruce's thread "FIND popup dialog window appears slowly in IDE"
I had 7000 Find Patterns and deleting those did make Find open much faster. More important to me, it fixed the problem that the drop list was not in Recent Order so I could not reuse recent searches.
I probably want to do this monthly or more, and on multiple machines, so I made a utility to make it easy. The list shows the Count and Bytes of Find and Replace. It scans the normal AppData location plus can do /ConfigDir as shown for 9.1 in Bin\Settings.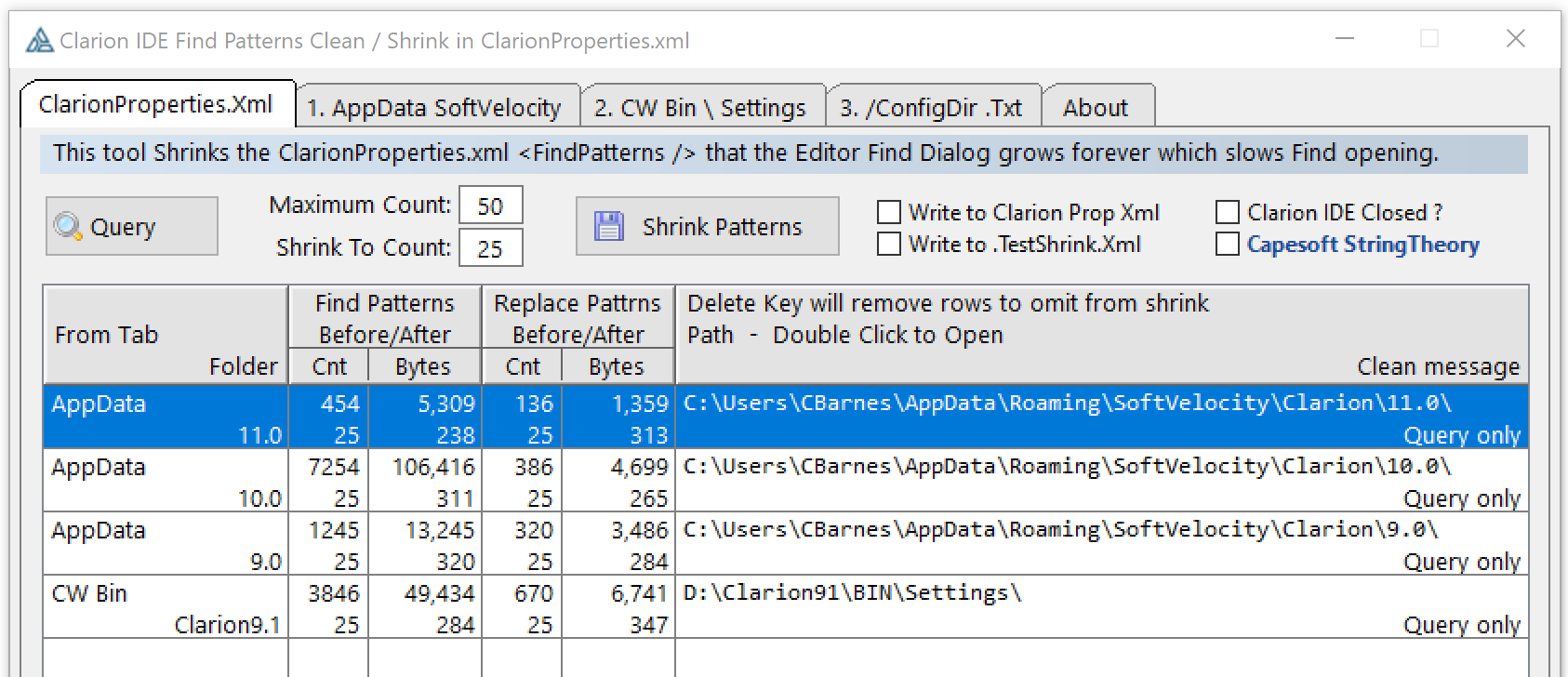 Before you shrink you can right click and "View Find Strings" in a list to see counts of what unique strings you search most. For me it was "Validate" 72 times. I know I often put code in ValidateRecord and "?Ok" embeds.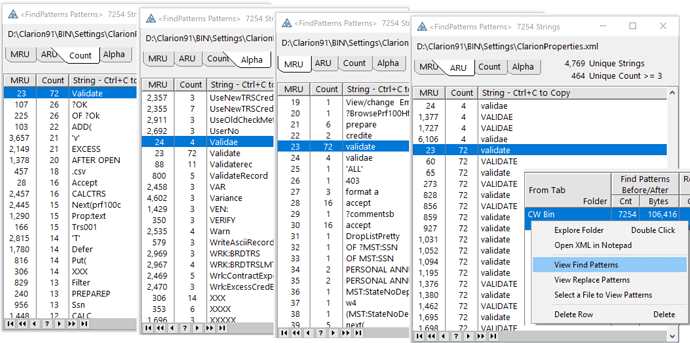 One reason I made this it I would this could be repurposed to perform other processing on the Configuration folders.
If you have any questions please post them here. If you have any interesting screen captures of big numbers please post.