On Friday Clarion Live #604 showed my List Format Parser tool at 37 minutes in.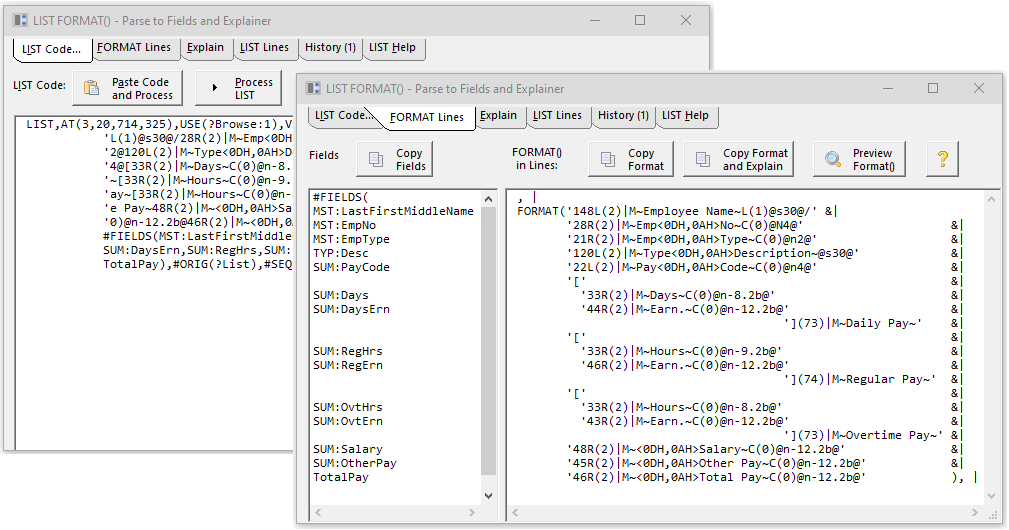 What it does is split the Format into one Column per Line which makes it easy to view and understand. This is formatted to paste into the Window… Editor over the ,FORMAT(), as shown below. In this case I wanted to review all the @n numeric pictures to be sure they were big enough and add commas by removing the leading "_".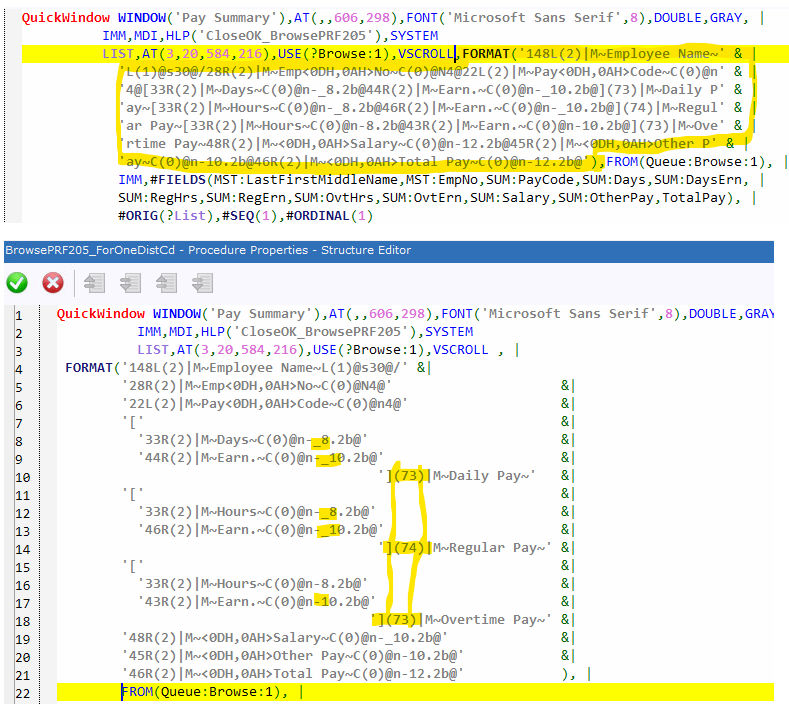 I also noticed the three [ Groups ] had a (Size) defined (73) (74) (73). That can happen dragging columns in the List Formatter. I delete those so the Group is the size of the columns it contains.
This one column per line code format also works much better for source comparison to see what column changed. There is an example in the GitHub Readme.