Did you know one of the features of the PropertyGridExtras addin is to remember expanded state of the property tree?
Yup!
So for example, when I first select a prompt in the window designer the property grid looks like this: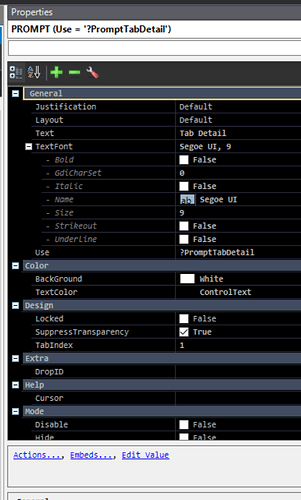 Generally of course I am only really interested in a few of those properties so I contract a bunch down and end up with this: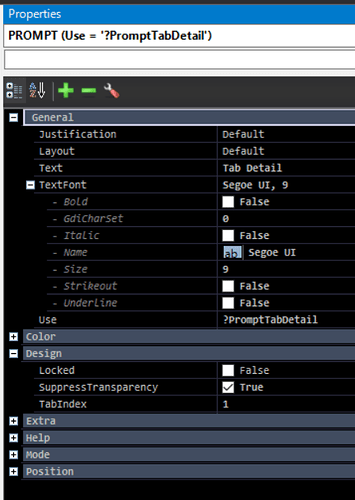 Now I click on a different prompt control and… WOW, same contracted state, woo hoo!

There is also another feature - Remember selected property. That is pretty neat too.