Great poll idea @Dragomir_Tepsic !
I responded "Custom" because that is what I usually use but I want to come clean and say that at the moment my C10 is still on the default because I have not gotten around to configuring it since I upgraded to Windows 10 and reinstalled the latest C10. Here is a screenshot and a related topic though!
Oh, @Dragomir_Tepsic just to clarify your poll question, this is what you mean yeah?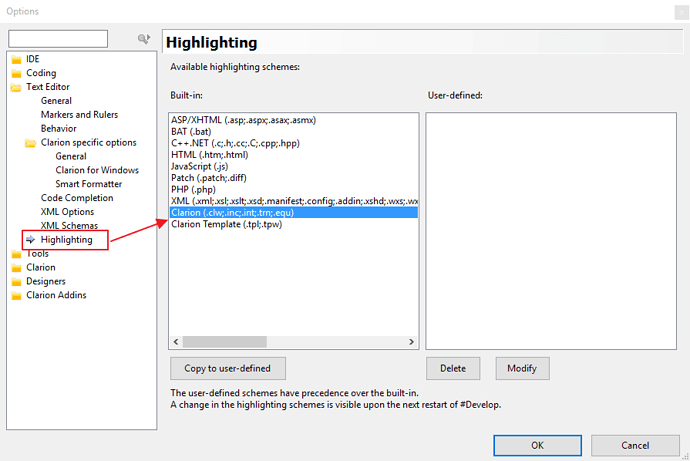 Yes it is! I've tried your sheme but got error!
The "Dark" theme I linked to above is for the IDE controls, not the editor. Just a moment and I will see if I can find the values for the syntax highlighting.
Thank you @brahn!!! I realy like that "dark" theme but can't replicate that.
Here you are!
The previous topic I linked to was for setting the theme of the IDE itself. This new one is about the editor.
Thank you @brahn!!! Realy nice theme!
Here's a link to my CIDC 2013 (Super Fast) Presentation on IDE Configuration
http://1drv.ms/1LO8XkQ
That includes the power point presentation which can watch right in your browser.
But also see the Appdata-SV-C-9.0\modes folder which includes some syntax highlighting for other files, such as .BAT, .RED, .PR / .PRJ