In the IDE you can customize the highlighting scheme used for different language bindings.
The UI for doing this can be found in Options-->Text Editor-->Highlighting and it looks like this: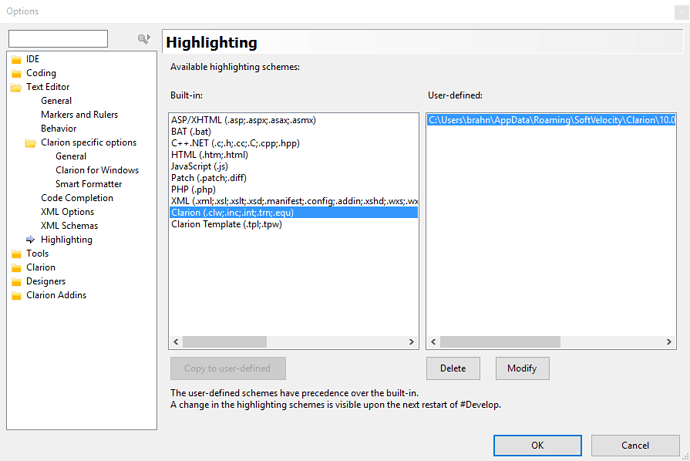 You can have one custom scheme per language binding. When you first create them they are saved to %appdata%\SoftVelocity\Clarion\10.0\modes or, if you are starting your IDE with the /configdir switch then you should know where to locate that same modes folder!
If you have one you would like to share please reply to this topic and attach it! (or create a GIST or whatever your preferred code sharing method it of course).