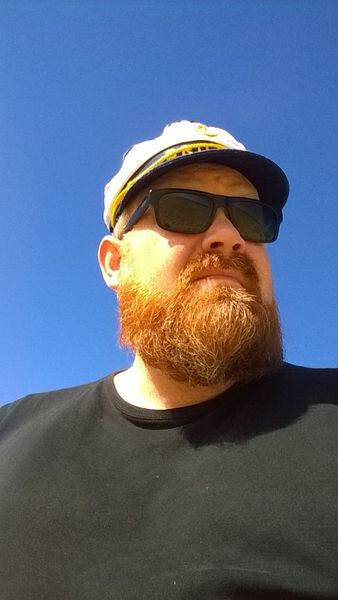 Brahn Partridge. 4th January 1977 – 29th October 2021
It is with great sadness that I have to report the passing of Brahn Partridge.
Brahn passed away last Friday (29th October) after a very short battle with cancer. When Brahn and I had a brief chat back in mid August, he phrased it as a "wee bit of cancer", so it is such a shock at just how quick this awful disease has taken him.
Brahn was an incredible member of the clarion community. He would always give back far more than was ever required of him. He was the creator of the ClarionHub, which has gone from strength to strength. His understanding of clarion and software in general was fantastic as I am sure many will agree. On a personal memory, he would often share techniques of using clarion to interact with different platforms etc. which I would then spend many hours studying, being in awe at what he was able to achieve.
If you would like to to add your messages to this thread in memory of Brahn, please do so.
RIP Brahn, you will be missed but never forgotten in our community.
-------------Update 3 Nov 21----------------
Brahns wife Rebecca has posted the following on Facebook
We have set up an online tribute page, please add your messages there. And feel free to send in funny photos, and videos, dress ups and filters encouraged. Brahn would have loved the humour!
The tribute page can be found here
She has also set up a gofund me page for anyone that would like to donate. She has no expectations and the donations will go towards his children's education/future endeavours. gofund.me link