Hello all,
Trying to set back and text colors for listbox headers.
These are the settings: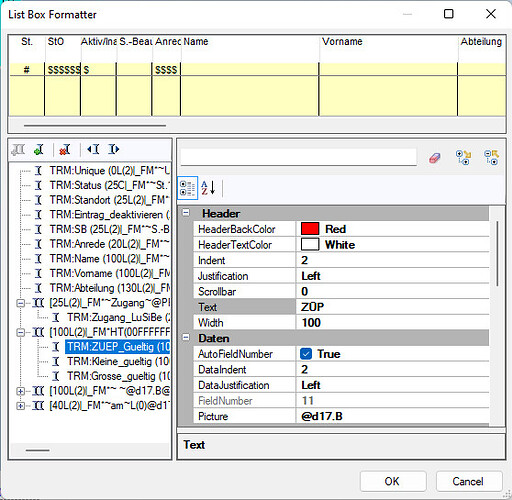 And this is the result: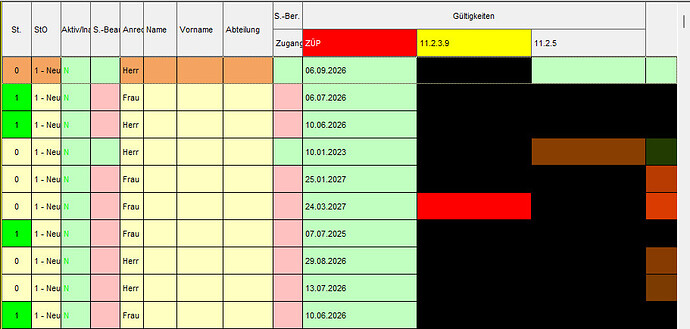 What is my mistake? Why are the columns right from column "ZÜP" messed up?
Is there anything I can do or is this a bug in C11?
Any help is welcome.
Thank you!
Volker